Out of focus

Out of focus
Loin des yeux du monde

Comme son nom ne l'indique pas, Out of focus est en fait une seule personne, Nicolas Belloin. Comme son nom ne le laisse pas deviner, la musique d'Out of focus est chantée en français, l'album ayant pour titre Aux yeux du monde.

La pochette, originale, est très naïve, enfantine. Aussi pure que la musique se révèlera l'être. Essentiellement acoustique, avec un très beau jeu de guitare rythmique, il faut le signaler, Out of focus propose une pop d'influence The Smiths ou Belle and Sebastian. Et c'est effectivement sur ce terrain de jeu que les 10 titres composant l'album évoluent.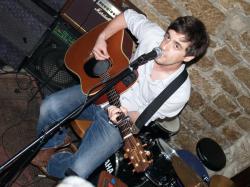 Dès les premières mesures de Belle armée, la direction est donnée, une guitare sèche portant la rythmique, une voix aux textes parfois cryptiques et un léger soutien rythmique.

Le titre éponyme, Aux yeux du monde a des effluves des Innocents qui n'est pas pour me déplaire.
En fait si vous être fans des Smiths, de musique douces et mélancoliques tendance folk, Out of focus est pour vous, si les filiations avec les groupes sus cités existe, elles ne sont pas trop prégnantes et la musique de Nicolas existe en soi délivrant une musique que je qualifierais d'automnale.
De mon point de vue de pop lover, qui n'a jamais accroché aux Smiths, le disque a les défauts de ses qualités. Même après une bonne demi douzaine d'écoutes répétées, je suis toujours incapable de cous siffloter un quelconque titre de ce disque, comme si toute mélodie mémorisable était sciemment évitée. Encore une fois, les musiques de Belle and Sebastian ou de Morrissey et sa bande me font exactement le même effet, et le côté monocorde est souvent évoqué à leur sujet..

Bref ne cherchez pas le tube ici, mais je présume que ce n'est pas le propos d'Out of focus. C'est une musique d'atmosphère qui remplit parfaitement son rôle.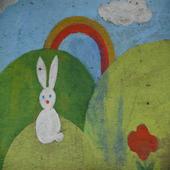 Belle armée
Aux yeux du monde
Monochrome
Port à l'anglais
La jalousie
Fée d'hiver
Cavaler
La nationale
Déborah
Fragile