Bernard Swell
n'a jamais été reconnu pour le talent qui est le sien. Je te tuerai, album de 1980, contenait assez de bonnes chansons (
Dix sept ans
,
Aimez là
) pour rivaliser avec les meilleurs. Un son très rock pour un album français, faut dire que les musiciens sont pour l'essentiel américain. La jeune femme blonde de la photo du verso est Véronique Sanson, sa compagne de l'époque, dont il reprend
On m'attend là-bas
.  Un seul titre en anglais, le superbe
The world of love
, qui a un petit côté Supertramp je trouve.sauf erreur cet album n'a jamais connu les honneurs du passage en CD. La numérisation m'a donné un peu de mal, mon album ayant un peu souffert sous le joug des années. 
Bernard Swell
a continué à travailler pour Veronique Sanson (il signe plusieurs titres de l'album
indestructible
en 1998) et oeuvre entre autre sous le pseudo d'
Edith Progue
dont je ne connais rien.
La pochette intérieur donne crédits et paroles mais je ne suis pas arrivé à en faire un scan correct.
Si le lien est "mort", merci de m'en
informer
 pour que je le rétablisse.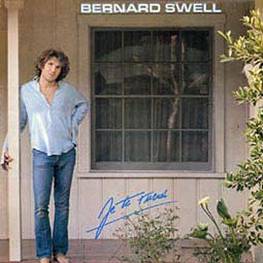 1. Je te tuerai
2. Gelsomina
3. On m'attend là-bas
4. Entre ici et l'éternité
5. Un peu de toi (Nouvelles d'Outre-mer)
6. Dix sept ans
7. The world love
8. Viens dans ma rue
9. Aimez là