Il est d'usage lorsque une année se termine d'en faire un bilan. A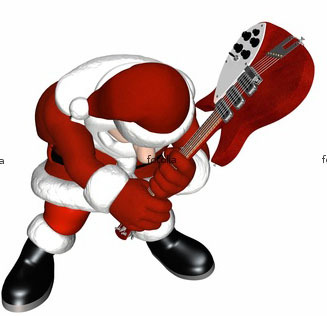 raison d'une trentaine d'albums chroniqués chaque mois, c'est donc plus de 300 disques qui ont tenté leur chance, m'accrocher  les tympans, autant d'artistes, connus ou inconnus qui ont mis tout leur coeur dans une petite rondelle numérique, juste pour nous donner à rêver ou à réfléchir, nous bercer ou nous secouer, avec pour ambition de transformer ces quelques notes et bande originale de notre vie.
Et au final, de tous ces efforts, que reste il ? Quels sont les albums à côté des quels vous êtes passés et qui méritaient un arrêt sur image.
Voici une liste non exhaustive et se revendiquant totalement partiale des disques 2010 qu'il faut avoir écouté, acheté, conservé, pour que dans 20 ans de là, cette année 2010 vous reviennent en mémoire. En tous cas les albums que j'ai eu plaisir a réécouter, même quand les feux de l'actualité n'étaient plus braqués sur eux
Ces albums ne sont pas classés du "meilleur" au moins bon, juste par ordre d'apparition à l'écran.
Peter & The Penguins -  How to Choose a Sweetheart
. Sucrepop c'est de la pop avant tout. En voici l'archétype.
Isabelle Boulay - Chansons pour les mois d'hiver
. L'incendiaire canadienne, mine de rien, a sorti un album qui ne semble pas avoir fait beaucoup de vagues, mais que j'ai trouvé attachant et pas lassant pour un sou.
Pierre Souchon - Piteur's friends
. Allez, s'il faut UN album de l'année, celui là n'est pas loin de décrocher le pompon. Mieux que son père.
Camelia Jordana.
La gamine m'a eu. Un peu réticent au départ, son album, doucement rétro m'a finalement conquis. Grand prix du premier album.
Paperplanes
-  
The day we ran into the see.
Une fille, une poignée de popsongs bien balancée, c'est pas si compliqué, si ?
Jeanne Cherhal - Charade.
Elle aura mis 4 albums à me mettre dans sa poche. Ca y est je suis fan.
GoldFrapp - Headfirst
. Son eighties, synthés à donf, et une galette remplie de hits potentiels, la classe internationale
Brian McFadden - Wall of soundz
. Grand prix de l'album avec le plus de tubes au m². Que ce disque n'ait pas tout cassé restera le grand mystère de 2010
The School - Loveless Unbeliever
. Un girl band façons sixties, des compos issues d'un jukebox mixant Ronettes et Supremes, Grand prix de l'album le plus Motown. Un délice que je réécoute en tapant ces lignes.
Emmanuel Weil - Sous les astres mouvants
. J'attendais la suite de son superbe premier album en espérant qu'il ne se rate pas. Ce mec est bourré de talent, juste trop doux pour pour ce monde, on ne le mérite pas.
Ashlyne Huff - Heart of gol
d.  6 titres, 6 tubes, Shania Twain peu prendre sa retraite
Zaz
. Elle a réussi à décrocher la timbale dès le premier album. Une voix, un univers, pourvu qu'elle tienne bon la barre.
Ben l'oncle Soul
. Grand prix du meilleur pastiche de soul made in black. Du high level
Caro Emerald
- 
Deleted scenes from the cutting room floor. Mambo, Cha-cha, retro, Grand prix du revival latin.

Eliza Doolitlle
- Rien que pour Pack up, dans mon top des meilleures chansons de l'année. Mais le reste est pas mal foutu non plus.
Bertrand Pierre - Si vous n'avez rien à me dire
. Il aura tourné sur mon Mp3 celui là. S'attaquer à du Victor Hugo sur tout un album n'était pas un pari gagné d'avance. Grand prix littéraire.
Brian Wilson - Reimagines Gerswhin. Ces deux noms accolés m'évitent d'avoir à en écrire plus. Beau.
Plain White T's - Wonders Of The Younger
Une bombe atomique pop tombée en toute fin d'année et qui devrait leur donner le statut de superstar
Bon ajoutez a cette collection de 18 albums les deux titres chantées par
Aurore (3 mois
et
Bang bang) 
et le I need you know de
Lady Antebellum
et vous pouvez aborder 2011 serein.