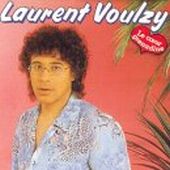 Laurent Voulzy - Le coeur grenadine - 1979
Le titre phare de l'album : Le coeur grenadine

Qu'en dire. Que cet artiste est probablement un des plus talenteux compositeurs . Que chacun de ses albums contient de pures merveilles.

Que les orchestrations sont sublimes et les voix superbes. En 1983, lorque j'ai tenté de de créer mon premier groupe "à moi" l'annonce que j'ai passé dans Rock and Folk pour trouver un guitariste précisait comme type d'influence Laurent Voulzy. déjà !

4 albums studio seulement depuis 1979, l'album Rock collection de 1977 n'etant qu'une compilation de differents titres. une poignée de singles entre (mais quels!, belle île en mer, my song of you, le soleil donne ..) le top du top.

ce premier album est un coup de maître et rien que pour le coeur grenadine, une des plus belles mélodies de tous les temps. mais on y trouve aussi nombre d'autres titres indispensables dont cocktail mademoiselle.

Lors de la tournée de son dernier album Avril, 4 titres de grenadine ont été joué, preuve de l'importance que Lolo accorde a cet album.

Et pour finir, si je devais émettre un souhait, Avec Louis Chedid c'est l'artiste francophone avec qui je rêverais de travailler.



Liste des titres




Le Coeur Grenadine
He ! P'tite Blonde
Karin Redinger
Grimaud
Lucienne Est Americaine
En Tini
Cocktail Chez Mademoiselle
Qui Est In Qui Est Out

Quelques liens


Site officiel
Pour proposer un site c'est par ici