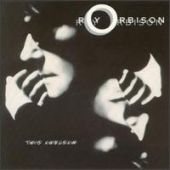 Roy Orbison - Mystery Girl - 1989
Le titre phare de l'album : She's a mystery to me

Elvis a dit de lui: "Le plus grand chanteur du monde"

Reconnu par ses pairs comme l'un des plus grand la carrière d'Orbison colle à celle du Rock and Roll. Sa voix , haut perchée, claire et limpide est sa marque de fabrique.

à la fin des années 80 il fait partie des Traveling Wilburys en compagnie de Tom Petty, Bob Dylan, Jeff Lynne et George Harrison.

Jeff Lynne produit alors l'album Mystery Girl, qui restera son plus gros succès commercial et qui sortira juste après sa mort en décembre 1988.

L'album enchaîne hits sur hits. Avec des titres ecrits par Bono (U2), Elvis Costello, Jeff Lynne (ELO.

Une excellente introduction à cet artiste d'exception.



Liste des titres




You Got It
In The Real World
(All I Can Do Is) Dream You
A Love So Beautiful
California Blue
She's A Mystery To Me
The Comedians
The Only One
Windsurfer
Careless Heart

Quelques liens


Site officiel
Pour proposer un site c'est par ici