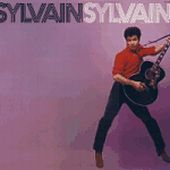 Sylvain and the Teenage news - Sylvain Sylvain - 1979
Le titre phare de l'album : What's That Got to Do With Rock 'N' Roll?

Encore un oublié du succès.

Guitariste du fameux group pre-punk New York Dolls, Syl Sylvain a tenté, apres la rupture de ce groupe et un bref apparté dans les criminals d'entamer une carière solo.

Le premier album, présenté ici, le voit s'affirmer comme un songwriter de pop songs d'excellentes qualités. Rien que des ritournelles a siffloter sous la douche. I'm so sorry ou Tonight étaient calibrés pour décrocher la timbale. raté !

Il forme le groupe teenage news, sort un second album de la même veine, avec toujours un insuccès total et jette l'éponge, du moins discographiquement puisqu'il semble continuer a écrire des chansons.

à priori il recommencerait à tourner.



Liste des titres




Teenage News
What's That Got to Do With Rock 'N' Roll?
I'm So Sorry
Emily
Without You
Every Boy and Every Girl
Fourteenth Street Beat
Deeper and Deeper
Ain't Got No Home
Tonight

Quelques liens


Pas de site officiel
Pour proposer un site c'est par ici