Cosmic Latency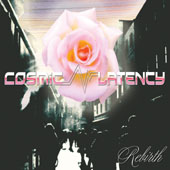 Rebirth.
C'est le titre du premier album de Cosmic Latency, un duo pop composé de Laurent Dutrait, compositeur ayant déjà deux albums superbes à son actif et Charley Elbaze, auteur inconnu à ce jour des services de police de Sucrepopie.

Plus qu'à une renaissance, c'est à une réincarnation à laquelle nous avons à faire. Imaginez que, dans un grand carambolage spacio temporel, F.R David (mais si, Words, rappelez vous) percute les Daft Punk. Ou que les Buggles s'accouplent avec Air. Empilement de synthés vintage sur lit de guitares au son clair, harmonies vocales et mélodies tourneboulantes (si, si ;o). Un son moderne, electro sur des orchestrations eighties, c'est la mission que ce sont fixés les deux comparses.
Le choix d'une option pop, leurs racines, sur des textes positifs, en anglais, leurs deux voix chantant tout le long à l'unisson et donnant cette couleur particulière, voilà le résumé de Rebirth.

Alors, of course, avec une telle ambition, il faut cracher du single. Il ne s'agit pas de faire dans la bluette insignifiante, faut du lourd, du qui se mémorise, du radiogénique à défaut de télé. De la chair à dance floor, de l'alpiniste de hit parade, bref du tube.

A vue de nez, 4 titres peuvent déjà prétendre à hisser le drapeau de l'autoproduction sur les cimes des tops estivaux.
So easy, qui ouvre l'album frappe pleine cible. Dès l'envol du refrain, c'est dans le mille Emile. On enchaîne sur good looking eyes qui enfonce le clou dans vos trompes d'eustache jusqu'à la garde. Ain't it too late, plage 4 rebondit d'un tympan à l'autre pour ne plus sortir de votre boîte crânienne, et Turn on the light, le N° 6 de la série vous donne le coup de grâce.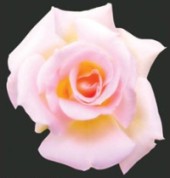 Est-ce à dire que les autres titres seraient du remplissage ? C'est mal connaître le Dudute. Allez, une autre pour la route, si le son de guitare du flamand rose vous liquéfie comme moi, Beautiful Venus et son époustouflant chorus à la David Gilmour va vous mettre à genoux.

Mais, comme nobody's perfect, il manque un slow torride pour faire de ce disque la parfaite bande son de vos vacances.

Voilà, vous l'aurez compris, cet album ne prétend pas révolutionner quoique ce soit, mais simplement vous injecter une bonne dose de bien être, un parfait substitut à vos anti-dépresseurs habituels. Comme la rose de la pochette, ouvrez vos chakras, balancez vos boites de médocs, et balancez le popotin à la place, c'est l'été, il fait beau, les filles sont belles et les Cosmics ne vous lâcheront pas.
Liste des titres

So easy
Good looking eyes
Money and gold
Ain't it too late
Dolphins swim
Turn on the light
Long way back home
Nobody's perfect
Cosmic Latency
All is one
Beautiful Venus